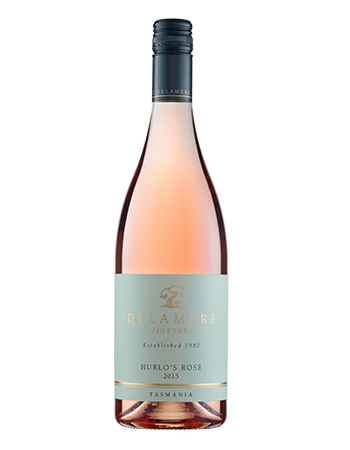 Vintage Conditions
Wet windy conditions through the preceding winter and early spring lead to lower than average crops in 2017. A cool dry summer extended the growing season, with above average temperatures in autumn providing ideal ripening. The wines resulting from this unique season are elegant and gentle, with lovely fragrance and finely balanced tannins. The elevated natural acidity across all styles and varieties gives wines from this a freshness that makes them delicious now, but will also see them live for many years to come.
Winemaking
The wine is made from 100% Pinot Noir, selected from the top of the hill in the oldest section of the vineyard, destemmed and pressed for colour extraction, fermented in French oak (50% new), and aged for 10 months in lees, creating a Rosé of great finesse and longevity.
Tasting Notes
The enchanting but highly complex aroma of this wine tells the story of the unique quality of Pinot Noir Rosé. Lifted floral and apricot fruit aromas, with herbaceous hints. An elegant pallet of ripe stone fruits and cinnamon spice with a velvety cream finish. A complexity and length of flavour that has an aging potential of 10 years.
Food matches
This is the perfect match for an assortment of dishes, but it is best enjoyed with the fresh Tasmanian shellfish and the finest of friends.