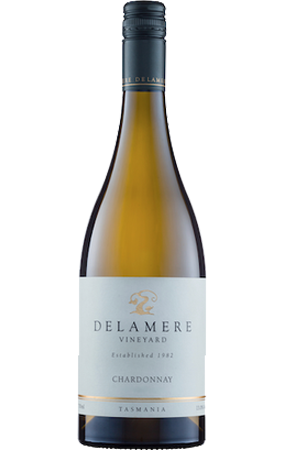 VINTAGE CONDITIONS
Spring of 2021, the commencement of the 2022 growing season, was one of the wettest on record for Tasmania. Temperatures were slightly warmer than average but were still the coolest we'd experienced since 2016. So, although the data suggested a warm start, a later than normal budburst suggested potential for a late year to most of us. The new year ushered in a change, with conditions turning dry and warm. Ripening raced ahead with the glossy canopies from the early season rainfall, and fruit flavours developed well. The final wines have full ripe flavours, with zest fresh acidity. Moderate crop levels overall have delivered wine of excellent depth and intensity.
WINEMAKING
Every aspect of making this wine seeks to allow our unique vineyard characteristics to shine through, developing a complexity and texture that truly cool climate chardonnay fruit can carry so well. Carefully hand harvested from Delamere's oldest vines in the cool of the morning, the fruit is pressed directly into Burgundian coopered French oak and allowed to undergo natural wild fermentation. Partial malolactic fermentation and 10 months of lees stirring are an integral part of crafting this wine.
TASTING NOTES
A lifted fragrance of grapefruit, lemon and jasmine inter-plays with hints of cashew, delicate sweet roasted spice and crème brûlée. This wine has a wonderful tautness on the palate with creamy complexity, zesty citrus fruits, and hints of poached quince complimenting each other. Delicate and intense at the same time, the mouth-watering length of flavour builds to a delicious pinnacle. The complexity, depth and tension of this wine will see it age gracefully for well over a decade..