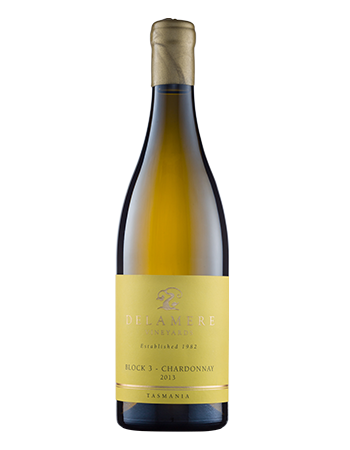 Vintage Conditions
2015 Vintage tested us and once again we prevailed. To begin, a warmer than average spring produced early bud burst. Thankfully flowering conditions were perfect. Then the fun began, January saw a dramatic drop in temperature only to rise again in February then rain in March. Our fruit hung on to receive three weeks of lovely cool but sunny weather in April. Another classic vintage for Delamere.
Winemaking
Every aspect of making this wine seeks to allow our unique vineyard characteristics to shine through, developing a complexity and texture that truly cool climate chardonnay fruit can carry so well. Carefully hand harvested from Delamere's oldest vines in the cool of the morning, the fruit is whole bunch pressed in our small press to tank, settled and racked with light fluffy solids to oak. Slow fermentation with indigenous yeast in 100% new oak. Wild fermentation continues until dry then MLF allowed to start Stirring of yeast lees allows the development of mouth-feel. Matured in oak for 12 months. Bottled with minimal filtration under cork and wax seal. Allowed to mature in bottle for a further 12 months prior to release to allow the wine to settle.
Tasting Notes
This is a classic cool climate Chardonnay with the finesse elegance and depth of flavour to age for 10 or more years, thus is the aim of the 'Block Wine' project. Beautifully light, yet with the complexity and length that comes from this wine being made from some of our oldest vines.
Food Pairing
Black truffle popcorn, crispy-skin salmon, confit chicken maryland and char-grilled tiger prawns.