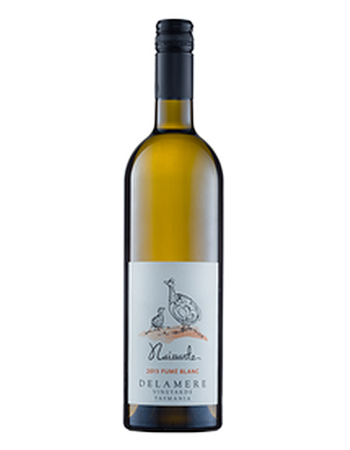 Vintage Conditions
The 2016 vintage was characterized by very dry conditions and generally warm temperatures. Budburst commenced early in 2016 with strong canopy growth evident by January. The resulting wines have ripe flavours, which developed at moderate potential alcohol. Natural acidity for these wines lean towards the softer end providing lovely texture, whilst retaining the elegance and finesse that defines Delamere.
Winemaking
The fruit for the Naissante Fumé Blanc is sourced from a slightly warmer vineyard on the East Tamar providing the perfect base for an oaked Sauvignon Blanc. The 2016 Fumé Blanc was fermented and matured for ten months in French oak, 50% new barrels.
Tasting Notes
Stone fruits and a hint of tropical flavours combine with a smoky, rich texture to create an interesting and complex take on traditional Sauvignon Blanc. More restrained and mature than is expected of this grape variety, this is a wine that develops on the palate.
Food matches
The Naissante Fumé Blanc is the perfect match to Tasmanian scallops, goats cheese and asparagus with prosciutto.