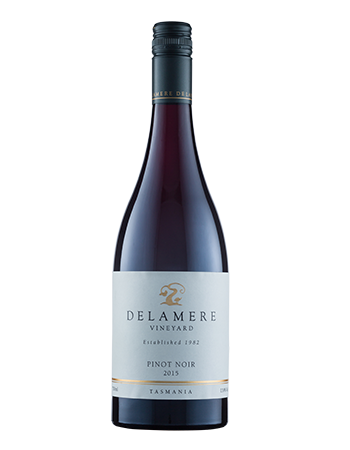 Vintage Conditions
In the time leading up to the 2018 vintage, the vines were slow to wake up. Below average temperatures in July, August and September resulted in a late bud burst, and left us wondering if we were facing a long-drawn-out vintage. Things started to heat up from October onwards however, delivering above average spring and early summer temperatures, and one of the earliest harvests we have seen at Delamere. These unusual conditions produced solid crop levels with gorgeous flavour intensity, coupled with racy acidity. Flavour ripeness came on quickly, so it was all backs to the grindstone in a race against time as a compressed vintage unfolded before us. We are pleased to say that our hard work and long nights prevailed and we emerged out the other side of vintage spent but fulfilled, and above all delighted with our 2018 wines. We hope you will enjoy drinking them as much as we enjoyed making them.
Winemaking
The Pinot Noir was hand harvested from over 30-year-old vines on the Delamere property. In 2018, we included roughly 30% whole bunches in most of the Delamere Pinot parcels, with each undergoing fermentation with wild yeast in open top vessels. The wine was pressed off after two to three weeks and filled to Burgundian oak to mature. A rich and full mouth-feel results from gentle handling and spending time on lees.
Tasting Notes
A lifted aroma of fresh cherries and hints of floral violets. As the wine opens up, earthy notes and star-anise spice start to show. The palate is complex and silky, with all the spices and fruits playing out on a long palate, framed by firm sinewy tannins.
Food matches
Slow roasted rack of Lamb, Hare Royale or Coq au vin braised with a few drops of the Pinot Noir would be the perfect accompaniment.