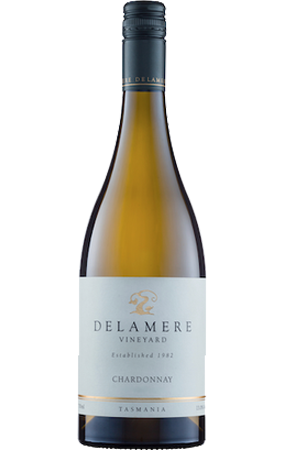 Vintage Conditions
The 2019 season here at Delamere will go down on record as so close to perfection it will be hard to beat. Overall it was Tasmania's second warmest season on record (an advantage straight out of the blocks in a cold, marginal-climate wine region like Pipers River!). In contrast to record warm temperatures in December and January, February saw a cool change. This allowed fantastic retention of acidity in the fruit. We had below average rainfall throughout the season, which meant disease pressure was non-existent, allowing us to take our time as the fruit ripened, and harvest only as it reached perfection. Crop levels were just below forecast giving us excellent depth of flavour. Coupled with near-perfect balance and racy acidity, a winemaker couldn't ask for better material. Making wines from this year's fruit has been an absolute privilege.
Winemaking
Every aspect of making this wine seeks to allow our unique vineyard characteristics to shine through, developing a complexity and texture that truly cool climate chardonnay fruit can carry so well. Carefully hand harvested from Delamere's oldest vines in the cool of the morning, the fruit is pressed directly into Burgundian coopered French oak and allowed to undergo natural wild fermentation. Partial malolactic fermentation and 10 months of lees stirring are an integral part of crafting this wine.
Tasting Notes
Opening with pristine citrus, floral and stone fruit notes, this wine evolves with delicate shades of vanilla, almond and crème brûlée. The key to this wine is its ability to balance its taut acidity and judicious use of oak and the savoury lees influence to create a complex and interesting wine that will age gracefully over the next 8-10 years.
Food matches
Roast chicken with truffle butter, wild mushroom risotto with shaved pecorino, rabbit ravioli, leek and potato veloute.