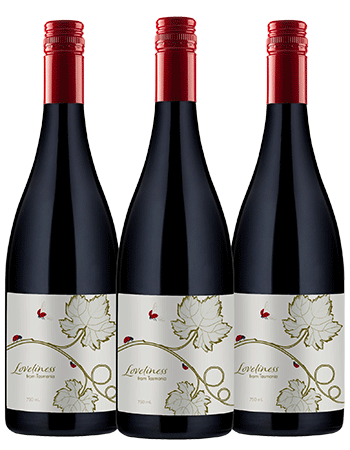 Loveliness from Tasmania – Little steps make the biggest difference
A 'Loveliness' is the collective noun for a group of ladybirds. These humble creatures are highly beneficial in vineyards. Healthy communities of them are a sign of natural resilience and a balanced ecosystem. In much the same way, our own communities can be a powerful force for good. It's the little steps of many that make the biggest difference.
Three winemaking friends in northern Tasmania got together over a glass of wine to consider how to give something more back to their community. Inspired by their belief that they could have a greater impact together than individually, the idea was born to create a pinot noir blend from their vineyards – Holm Oak, Marion's Vineyard and Delamere Vineyards – and donate the funds from the wine sales to a community or individual experiencing hardship.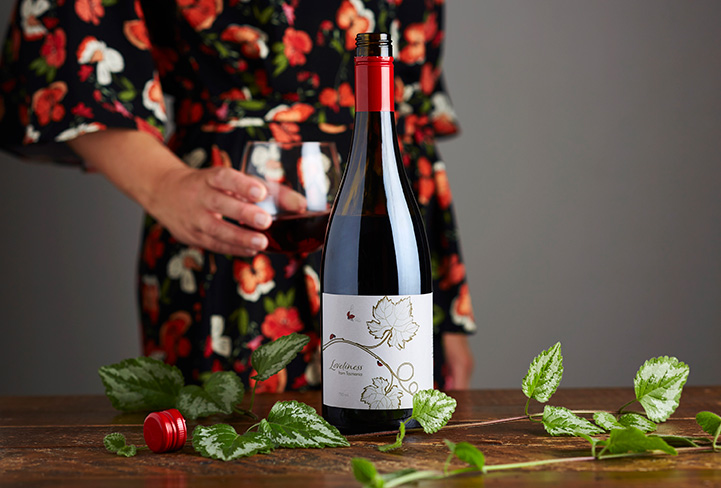 Funds from the sale of the 2019 Loveliness Pinot Noir will be donated to Vaughn Dell's family. Vaughn, a well-known Tasmanian vigneron, died unexpectedly in the early hours of 19 May 2020 at home on the Sinapius Vineyard. He was only 39 and left behind his wife Linda and young daughters Esme and Clementine.
All proceeds from wine sales will be donated to the trust account set up to help the girls now and in the children's future.
This wine has been made with love and dedication. It has been made to help rebuild someone's life. We thank those who have donated time and packaging to make this achievable.
We only made 31 dozen of the 2019 Loveliness Pinot Noir, so to get your hands on a bottle of this first-ever collaboration, and support this cause, purchase below.