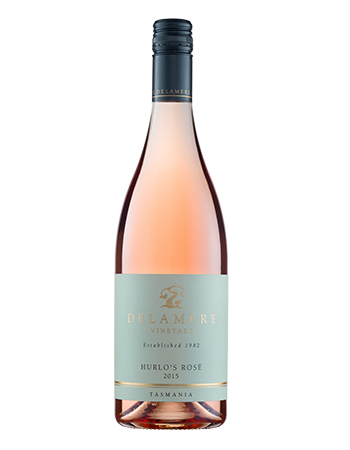 Vintage Conditions
Spring of 2021, the commencement of the 2022 growing season, was one of the wettest on record for Tasmania. Temperatures were slightly warmer than average but were still the coolest we'd experienced since 2016. So, although the data suggested a warm start, a later than normal budburst suggested potential for a late year to most of us. The new year ushered in a change, with conditions turning dry and warm. Ripening raced ahead with the glossy canopies from the early season rainfall, and fruit flavours developed well. The final wines have full ripe flavours, with zest fresh acidity. Moderate crop levels overall have delivered wine of excellent depth and intensity.
Winemaking
The wine is made from 100% Pinot Noir, selected from the top of the hill in the oldest section of the vineyard, destemmed and pressed for colour extraction, fermented in French oak (50% new), and aged for 10 months on lees, creating a Rosé of great finesse and longevity.
Tasting Notes
Delicate aromas of lifted peach, rose petal, Turkish delight on the nose, followed by cedarwood, butterscotch and florals giving an amazing complex pallet. With a lemon zest and toasty savoury finish.
Cellaring 5-7 years.