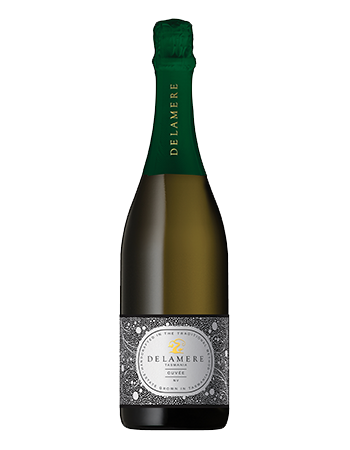 Vintage Conditions
The Non-Vintage Sparkling Cuvée is a blend of vintages with the majority coming from 2014 vintage, with 30% of reserve wine adding complexity and depth. 2014 was a warmer season, with ripe flavours being achieved early in the season, at low sugar levels. 2014 yields were particularly small, giving wonderful concentration of flavour.
Winemaking
As with all of our sparkling wines, the Cuvée NV is made by the traditional method with around two years lees time. The assemblage was focused on retaining the fresh fruit characteristics whilst balancing the autolytic and more mature flavours.
Tasting Notes
This wine showcases many of the elements that make a non-vintage sparkling wine so appealing. The maturity of the older wine brings a richness and depth, which combines beautifully with the fresh apple, citrus and stone fruit flavours of the younger wines. The Cuvée NV has flavours of fresh bread, nuts and leatherwood honey and a lingering and complex finish. Too good to save just for special occasions!
Food matches
Sparkling wine is so much more than a wine for a toast or a party. Pair this wine with Tasmanian cheeses, marinated oysters, lightly truffled pasta or garlic and herb mushrooms on brioche.